The exhibition schedule for 2017 in Akyaka (in Turkish)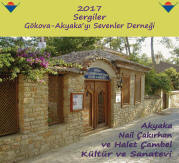 The Nail Çakırhan & Halet Çambel House of Culture and Art, which has opened its doors to every kind of art, achieved with the years a regional, even national identity in a very short time. Like every year, it will continue to be the meeting point for both, artists from Muğla and guest art lovers from outside, with a new exhibition every 2 weeks from 19 May until 30 October.
All art lovers are invited to be privileged to experience meeting the artists, who are always at the site of their exhibition, and discuss their works and art, beside being in Akyaka with its famous touristy values.
Euromed Heritage IV / We are the Turkish Coordinators of the REMEE Project" Rediscover together the Heritage of Water"
G.A.S.-Der wa coordinating the Turkish part of a major Euromed Heritage IV Project, REMEE, which aims at the "Protection of Water Heritage". REMEE is implemented in French and English and you can learn more on our website. A flyer in English and Turkish and several newsletters in English and French are also ready to download from there. A communal website can provide you with the general aspects of this important project, we are also mentioned on the official Euromed Heritage webpage. All official and communal websites are in English and French.
We have furthermore started a documentation and archive website about water heritage which is a real "source" of knowledge: www.mehmetbildirici.com.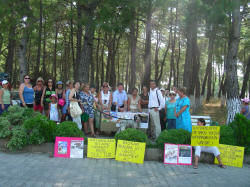 The platform for street animals in Akyaka has expressed the wish to valuate force against street animals not only as misdemeanour but as a criminal offence in the future. They started a petition campaign to reach this aim.
More about this...
Compassion for Animals = Affection for People = Respect for the Community

The street animals of Akyaka have lost their mother, we have lost an esteemed voluntary and beloved friend- we have lost Itır İnselbağ last Friday, 23rd July 2010.
Like many people, who choose Akyaka, Itır did not only live here, but had taken a concrete and esteemed place in this newly developed composite community through her self chosen mission. She attended to street animals and fulfilled her task with passion.
A commemoration meeting for Itır İnselbağ will be held on Friday, the 30th July, at 10.30h in the Municipality Park. Read more...
G.A.S.-Der submitted their River Footpath Proposals to the Akyaka Municipality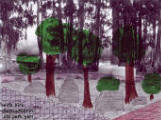 The Akyaka Municipality carried the sensitive subject of planning a footpath along the river on to the town's civil platforms with their request for active participation in actual designing the path (document number 1672 from the 25th November 2009). Since our association was very busily working on other issues a prolongation was granted to us and we could finally submit our proposals on the agreed date, the 15th January 2010. See what we have done:
"Gökova SPA Integrated Caostal and Marine Management Planning Project" SAD and G.A.S.-Der Project Partnership

We became partners of the Underwater Research Society (SAD) for the implementation of their "Gökova SPA Integrated Coastal and Marine Management Planning Project". As the mutually signed paper of agreement states, the partnership between our NGOs includes various cooperations; we as local NGO play a role in local logistic (preparation of meetings, announcements, office and equipment support etc), in the facilitation of communication, documentation and archive work. Our chairwoman Bahar Suseven also participates as consultant and expert and facilitates some of the stakeholder meetings.
Learn more about the project and activities on the SAD website.

The association of the "Friends of Akyaka" has organized a summerschool with international participants in the village of Sirince. The French sponsor for the Turkish side was the Region PACA, (Region Provence-Alpes-Cotes d'Azur), CME/ GEC and PACA required that the contents for this kind of campus should have to do with 'Eco Tourism'.
Learn more about the details and the outcomes via our bilingual handbook "Roadmap to Eco Tourism in the Village of Şirince", which is ready for download! For a hardcopy please contact the G.A.S.-Der office.

Our Stray Animal Workgroup is busily working on their animal adoption program. We urgently need short term foster parents and flight aides for adopted animals on their journey to their new homes.
For our animal transfers to Europe we urgently and constantly need volunteers: FOSTER PARENTS and FLIGHT AIDES!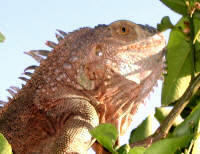 We had a strange and rare (at least for Akyaka) visitor the other day:
"A SCALY VISITOR",
read the story behind it and see the pictures we made

The Akyaka Birding Group Gök-Kus-Agi has lost one of its founding members. Brian Stoneman lived near Bodrum. For many years he monitored and protected the wetlands of Tuzla/Bodrum.


It's worth while birding in Gökova! We went out for a day, as it is migration time now. Although we did not see our "superstar" the White-Breasted Kingfisher, we noted down a lot of birds in the wetlands.
See our record
Everybody knows that we are researching and assessing the number of White Stork and active nests in the village of Akçapınar since 1986. During these first years due to the village being quiet, without excessive building, wrong development and not under the influence of some people's ill fated inclinations the number of Storks has been around 70 individuals, decreasing to a mere 15 over the last years. Read more...
Finally, after more than a year, there will be a bridge again over the river in Akyaka. In the end of 2006, the old picturesce wooden bridge was taken down for security reasons. Before new years eve 2007 a new brigde was installed. - it lasted for some 20 minutes :-(( (see pics), now a new and hopefully more successful effort was made and this time it should be better, have a look..
The second evaluation of the "Vision Akyaka" process has successfully taken place. After the first evalution in October 2005 this one took place on December 8th. Aim of the meeting was to discuss the process that had been started and initiated by our association in 2004 and where NGO's, business people and the local... more

Ecolocical farming starts now in Akyaka and Gökova. After years of convincing efforts and meetings a group of about 40 farmers has decided to "do it". That means for us a recovery in nature amnd for our tourist guest, better and cleaner food. More about this
The new law on foreigners, which was implemented in April 2014,
for download in English

The president of our association Bahar Suseven (Heike Thol-Schmitz)
has passed away on 18.07.2012.
The funeral was held at the Akyaka cemetery.

Akyaka now has become officially "cittaslow"

In the meeting of the Coordinating Committee of Cittaslow International that was held on Saturday 9th April 2011 in Pollica, in the wonderful setting of Capuano Castle, 45 delegates of "Cities of good living" met together . During the appointment seven new cittaslow entered Cittaslow Association: an Italian one, Ribera, a French one, Labastide D'Armagnac, a Finnish one, Kristinestad and so much as four Turkish ones, Gökçeada, Akyaka, Tarakli e Yenipazar.

We lost our honourable member Halet Çambel on 12.01.2014. The funeral was held on 15.01. at the Akyaka cemetry .

About Nail Çakırhan and Halet Çambel

Every wednesday: The weekly traditional market in Akyaka, where you can get nearly anyhting you may want to buy...

The Municipality of Akyaka and the Citizen's Town Council have started the application process to become a member of the International Cittaslow Confederation. G.A.S.-Der supports this important development. You can find more about Cittaslow on the Citizen's Town Council website or download a brochure in English here.

ANNOUNCEMENT:

Besides all the project work we newly introduced we are developing a project to promote organic farming and facilitate marketing processes in the Gökova Basin.
Among all these activities we sometimes simply do not find the time to keep the web updated and to translate all relevant documents. We need your help and assistance especially for translations especially form English into Turkish. If you are interested please contact the association's office. You will be more than welcome!

Step by Step Gökova, the walking guide for the surroundings produced by our association. 18 different walks in three difficulty degrees and three languages, (Turkish, German and English) are explained easily to understand even if you are not a local. Starting at Akyaka Atatürk Square you will be guided step by step with information where to stop, to find water a.s.o. Of course this guide is free for everybody. Get the book from our office or download the English pdf-file.

Nail Çakırhan has passed away at the age of 98. This is an unreplaceable loss. Read an obituary by T. Ünüsan

About Nail Çakırhan the famous builder that influenced Akyaka's
building style so much and made it famous for its woodwork and non-concrete buildings

Do you breed mosquitoes? We found out, that the main breeding ground for these little pests are found in our gardens and houses.

See, what

YOU

can do to protect yourself and us

You don't know Turkish yet? High time for a "crash course" then!

To lear

n

t

he

most

important words & phrases in Turkish, click here

Photos of Akyaka otters
and more about otters..


For m

ore otterphotos
www.otter.org

Do you want to know how the"people of the first hour" looked like?
Or would you like to see the members of the associations board?

A group of divers from ODTÜ University Ankara
was invited by us to clean our famous river from many years garbage.

E

very year,

we have our traditional "Stork Walk"!

The aim is to raise awareness in the population concerning the precious stork population

Our special foto page:
Akyaka from above:
Feel and Look like a bird. Where was that restaurant we spent that nice evening in ??

The UNDP/GEF
Small Grants
Pogramme(SGP)
Project