NAIL ÇAKIRHAN (*14.07.1910 - V 11.10.2008)


Nail Çakırhan was an innovative person, who in his younger years expressed his creativity writing poetry and as a mature elderly man as an architect.

Literature circles knew him better under the name Nail V., with which he signed his works published during the 1930s and '40s in various magazines. The poetry book "1+1=One" that he wrote together with Nâzım Hikmet has also been published using this name. Hence most literates knowing him as Nail Vahdet, not connecting him to the name Nail Çakırhan later on, when his reputation already reached far beyond the borders of Turkey.

He is born in 1910 in Ula, as the first child of Ali Efendi, son of Hacı Çakırhan and the daughter of Molla Ahmatlar, Halise Hanım. Ula, then a small town of 3.000 inhabitants, with expansive gardens harbouring whitewashed houses, a market place shaded by mighty trees and friendly, quiet, loving people leaves a durable deep impression on Nail Çakırhan.

The happiest era of his childhood is marred by the break out of the First World War in 1914:

"My first memory is that of my family gathering around the hearth at night. Everybody cries or is close to tears. The talk is of cholera, of lime pits. I didn't know the meaning of this word- war, but I still hear their talk today in my heart…"

Most of the young men have been drafted. Only women and old men work on the fields. Hunger knocks on the doors…

"I remember my grandfather well. In his youth he was an apron maker. But I remember him later as a tailor. A smallish old man, who's beard grew to his belly…His pictures is still in front of my eyes; kneeling in the middle of a vast plain, harvesting potatoes with a grubber, a little man with a long beard."

His father is send to the Caucasian front. His mother is pregnant.

"One day a letter arrived from my father. He wrote that he was burning. I thought that rather nice. Nobody explained to me that he was burning up with fever because he had small pocks…

Sitting with my grandfather in front of his shop, a scrawny man passed by. Like a ghost carrying a sack on his back. That was my father! This previously so good looking man did not want to his pock marked face to anyone any longer…"

More than in his father's house, he spends his childhood next door in the house of his grandfather, a painted mud brick building with wooden ornaments. Before going to school there he is taught to read and write by his uncle. Therefore he directly starts with the second class and ends his primary schooling as best of his year.

1921 he starts grammar school in Muğla. This is the first time he is leaving Ula. He shares a room in a Han (ottoman hostel, Translator's Note) with a friend. It takes 2-3 hours on horseback to get from Muğla to Ula at the beginning of the holidays, without a horse one has to walk. This quiet withdrawn boy likes spending his time with older people, rather than with children of his own age. His free time goes by studying his school books. Finally leaving school he has read all of the book in its library.

In 1925 one of his teachers is transferred to Konya as Sub Governor and arranges for him a place in a good boarding school there, thus providing an opportunity to study under esteemed teachers like Ahmet Hamdi (Tanpınar) and Saadettin Nüzhet (Ergun). In the tenth grade he publishes the magazine 'Kervan' (Caravan). Since one of his poems allegedly offends women he is cited to court and prosecuted. The poem really is counterfeiting the satirical works of Faruk Nafız Çamlıbel, which were found in every school library. Due to the court room being full of women on the day of his trial, the prosecutor applies for a postponement, because he doesn't have any previous convictions.

"I didn't know what postponement meant. But the audience shouted 'Refuse postponement!' over and over again. Therefore I said 'I don't want a postponement'. The court withdrew smiling and came back only ten minutes later. The judge said 'The sentence will be read, please rise!'. I have been already on my feet, but am quite small…so I called out 'I am already standing'. Every broke out in mirth, counsellors, prosecutor, audience. I was acquitted."

'LET THE YOUNG MAN GO. SHAME ON YOU.'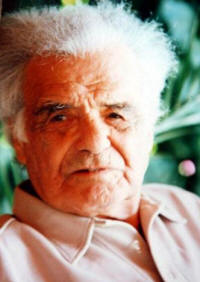 In his last high school year he publishes the magazine 'Halka Doğru' (Towards People) together with friends and releases his poem 'Alev Yağmuru' (Rain of Sparks), which immediately gets him into trouble again. The poem deals with despots and tyrants. He is accused anonymously and arrested by the Konya police, in the middle of the preparations for his bachelor degree. The responsible officers are having a phone conversation with Ankara (Turkish capitol, Translator's Note) after his interrogation. The order coming from the other end is clearly understood 'Let the young man go. Shame on you…' The order comes from Atatürk personally (Founder of modern Turkey, 'Father of the Turks', First President of State, Translator's Note).

"I never meant to offend Atatürk with this poem, but the feudal lords in Muğla. Atatürk was a genius for us young people, a highly revered man. Never in my life I would have affronted him. One poseur interpreted the poem wrongly and gave his version to the ministry. Nevertheless I went to my exams accompanied by police."

Some time later he is prosecuted yet again in Istanbul because of the same poem. Nâzım Hikmet (most famous Turkish poet, Translator's Note) is working at the time with the magazine 'Resimli Ay' (Illustrated Moon). He likes the poem so much, that he releases it in the journal 'Hareket' (Movement, Action), which is published by law students, on a whole page and in big print. Despite the lawsuit in Konya being cleared, he is sentenced to six months in Istanbul.
Later on the appealed sentence is revised and he is acquitted. This is how he becomes acquainted with Nâzım Hikmet.


His excellent high school and bachelor exams result in a full scholarship for university. He matriculates for medicine in Istanbul. Some time later he realises that doctors are earning their income with the misery and the illness of people, thus he leaves the faculty and starts to study law. But for similar reasons he can not really accept these studies either.
Nâzım Hikmet convinces him to become further engaged with literature. He starts editing 'Cumhuriyet' (Republic- first big Turkish newspaper, Translator's Note), parallel studying Literature and Philosophy and writing poem after poem, publishing his work in the journal 'Resimli Ay'.

PRISON WITH NÂZIM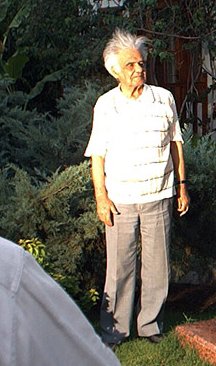 His friendship with Nâzım develops in a very short time. In 1930 they co-publish the poetry book '1+1=One'. They live together for a while in the house of Nâzım Hikmet's father. Two years later they are arrested for 'founding communist groups'.

"In the precinct on the Cağaloğlu Yokuş (infamous precinct in Istanbul, Translator's Note) I was tortured for a month. Afterwards they jailed me and thirty other friends. I shared a prison cell in Bursa with Nâzım. We stayed there for two years. He spent his time writing countless poems…"

The general amnesty to celebrate the tenth year of the republic in 1933 pardons them and in 1934 they are free. Looking for work he knocks on the door of his fellow countryman Yunus Nadi (Founder of the newspaper 'Cumhuriyet', Translator's Note). 'Cumhuriyet' assigns editing the 'Hayat Ansiklopedisi' (Encyclopaedia of Life) to him.

Despite having even been tortured and imprisoned for it, he has yet to understand the real meaning of socialism. With the aim to develop his knowledge, he disappears without a trace in 1934, not even telling his friends where he is heading.
From Istanbul to Hopa, he enters the Soviet Union from there with the help of a friend. He seeks contact with Komintern and with their aid achieves to learn Russian in only three months, meanwhile living in a hostel near the Pushkin Square in Moscow. Afterwards he matriculates in Moscow's University for Eastern Peoples (KUTV), where he studies socialism and economy for two and a half years. During this time he sees important personalities like Stalin, Tito, Ho Chi Minh, Khrushchev and Dimitrov close up. With some he even becomes acquainted. While studying he feels the need to see the learnt being practically applied and starts to work in a textile factory on his own wish.

'I MARRIED'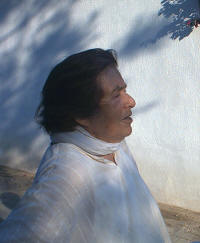 Four thousand girls between 18-20 years worked in this factory. Among them ten men…How do you rescue yourself from four thousand girls? I married."

The name of the girl he marries is Taisa. The administration does not look favourably on this marriage, still does nothing to hinder it. Eight months later a decree is announced: 'The Second World War is close to break out. All foreigners living in Russia are being evicted and have to go back to their homelands. The order is to be followed immediately.'

On 27th April 1937 he has to leave his pregnant wife head over heels and proceeds with some other Turks to Odessa. From there they embark on a shallop heading for Istanbul. After four days on sea without a port they finally arrive on Turkish soil in Rumelihisar (small harbour on the Bosporus, Translator's Note). They hide in a Hamam (Turkish bath, Translator's Note) in Beyoğlu (Quarter in the centre of Istanbul, Translator's Note) on their first night. Secretly he travels home via Bandırma and İzmir. But he is seen by the district director in his first week back in Ula, denounced and arrested. Accused of leaving the country unauthorised, he is free on bail since he has no other convictions and his sentence is put on probation.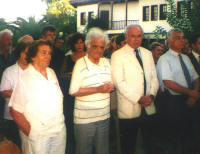 Nevertheless he spends the first two months of his homecoming fulfilling his military duty. He is send to the infantry in Manisa, where he serves in the accountancy department. Apart from the revocation of his officer ranks, he is treated well. 1937 he is shortly exempted because of health reasons, leading to his discharge.

1938 he starts to work at the publishing house 'Tan' (Dawn). For a short while he is engaged in book trade and as accountant for the Organisation for the Protection of Children.
The famous archaeologist Professor Halet Çambel, nowadays retired yet busy with scientific research, is working as an assistant at the university then. The first ever Turkish female athlete to participate in the Olympic Games, a young woman with a degree from the Sorbonne…The daughter of Hasan Cemil Çambel, a close friend of Atatürk. The family is totally opposed to this marriage, but they are very much determined and marry secretly. This remarkable relationship will later on be renowned for durable love, friendship and loyalty. They have to earn their living with translation work during their first years.

In 1945 Nail V. is the secretary of the journal 'Görüşler' (Opinions), published by Sabiha and Zekeriya Sertel. The first edition reaches a never broken record number of 55.000 sold copies. However a second edition will never be released, on the 4th December 1945 the Tan Publishing House falls victim to arson and is burned down completely.

The Türkiye Sosyalist Emekçi Partisi (Turkish Socialist Workers Party) being closed in 1946, he is arrested as one of its founders, pardoned in 1950, due to yet another amnesty. Fifteen days later he is on his way to join his wife who resides momentarily in Italy out of health reasons and he stays for one and a half years in Italy, France, Switzerland and Austria.

Returning to Turkey unemployed, he finds himself yet again as one of the incentives of a new phase, that no one anticipated. He follows his wife to Adana Karatepe, where she works on an excavation lead by Prof. Bossert. The excavated artefacts need a wide roof-covered space, where they can be restored, protected and exhibited. Works already had already proceeded by a contractor, but have been abandoned, a new builder has not been found. The project, designed by Turgut Cansever is handed over to Nail Çakırhan, despite him being totally inexperienced, a man who never as yet has held a hammer in his hands. He struggles with concerned literature, talks to constructors and finally finishes the building very successfully. The first Turkish Open Air Museum has been completed and with it the first wide roof-covered building made from bare concrete. It could not stop there, the excavation house, the new precinct, the buildings of the forest administration and a boarding school for the region follow. This creative period is so very typical for this loyal and patriotic couple, Nail Çakırhan und Halet Çambel, who despite all attempts to obstruct them still manage to get administrators, colleagues and everybody else in their vicinity to cooperate successfully in each phase of their lives.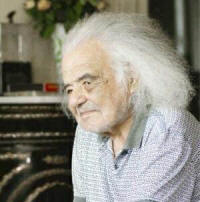 He works together with Turgut Cansever again on the construction of the new building for the Türk Tarih Kurumu (Turkish Historical Society) in 1963, followed by the building of the German Gymnasium assigned by the German Embassy. In the same year Halet Çambel starts excavations in Ergani for the University of Chicago. Yet again he constructs the excavation house and helps with the excavations. Their efforts are honoured by the University of Chicago and they are invited to America with unrestricted visa. They can not follow the call. His enormous work load finally leads to great tiredness and health problems.

Following the advice of his doctor he comes to Akyaka with is wife in 1970. They yearn for a house, providing them relaxation and the possibility to work comfortably. In Akyaka they purchase two 'dönüm' of land (old area measure, one dönüm is approximately 1000 qm, Translator's Note) and start building with the help of two constructors. Through its unison of traditional and contemporary elements and the harmony with nature this small house truthfully awakens a sense of aestheticism in the visitor. Orders start tumbling in. Close friends, acquaintances, everybody wants a house like this. After these, people working in tourism…he refuses nothing.

RENOWNED AWARD FOR ARCHITECTURE

In 1983 he is surprised by a totally unforeseen event. The worldwide renowned price for architecture, the Aga Khan Price for International Architecture is awarded to Çakırhan. That this important accolade is given to someone like this, an autodidact, someone who has not even an architectural education, leads to agitation and rejection in academic circles. The discussions about Free Creativity vs. School Architecture and Traditional vs. Contemporary Building will go on for many years.

With the awarded money he restores an old Han in Muğla and designs it as a Cultural Centre. This is followed by projects for hotels, after these holiday villages like the Letoonia and the Montana. Building projects in Akyaka, Dalyan, Bodrum, Muğla, Datça and Fethiye, one more beautiful than the other, yet all of them connecting traditional with contemporary, even future orientated elements, transform his name into a legend.

A simple, humble person, this Nail Çakırhan. A man of the people from Ula, who's face is lit up with the smile of a child… A man of universal knowledge…A generous poetic architect with a sense of beauty… A young man of 98 years of age, who had not spent his dreams, his creativity and his innovation yet.
Translated with much love and respect by Bahar Suseven.