Şevkinaz Başer 27.06.- 06.07. 2014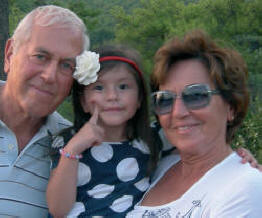 I was born in Muğla in 1948. In 1967 I graduated
from the Scientific Institute Izmir as a teacher.
In 1991 I was retired.
In my younger years I worked as a hobby with art
embroidery, silk work and painting. In 1991 and 1992 I took part in courses for fabric painting and gouache in Izmir at the Institute for Personal Development. Due to my meticulous and fine detail work my teacher advised me to work miniatures on the thinnest leather, i.e. drum skin.
It has given me so great joy to work with this natural
and so special material. Over time, using the method of trial and error as well as various painting techniques, I have developed my own style.
Between the years 1996 and 2005 I was running in the seaside resort Özdere near Izmir a seasonal gift and souvenir trade. Many of the products I offered there resulted from my own work.
Since 2005 I proceed my work with great joy and day after day I'm working on new miniatures that I use to extend my portfolio.
We are very excited about Akyaka and the Aegean. Therefore, we spend a large part of the year in our house in Akyaka.
As someone who comes from the region of Muğla, the Nail Çakırhan & Halet Çambel House of Culture and Art is a place with a very special meaning for me. It means a lot to me to share in this place the eye candy of the old Ottoman calligraphy and miniature art with all local and foreign art lovers.